Coronavirus situation update
Obviously we do not know at this stage what impact the COVID-19 epidemic will have on the situation in the spring. We hope it will be possible to have face-to-face teaching again in the summer semester, but students should be prepared for the possibility that at least some teaching will be online.
All students who apply will of course be kept informed about any changes in the situation that may occur.
Why study in Prague?
Below are a number of reasons you might want to study theology or social work in Prague as an Erasmus student. You may also want to look at the experiences of some former Erasmus students here.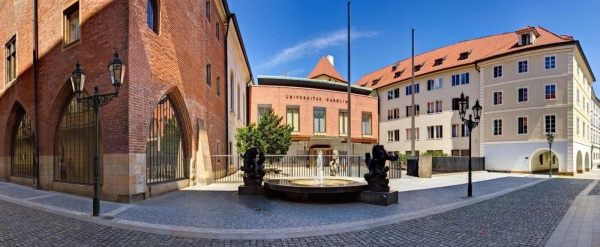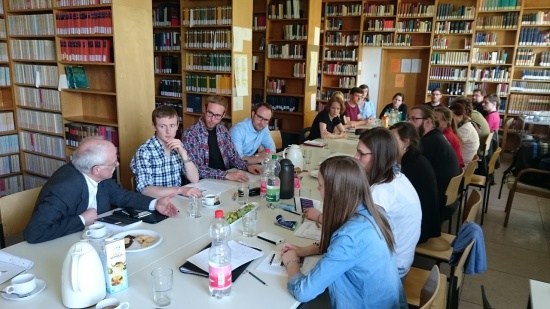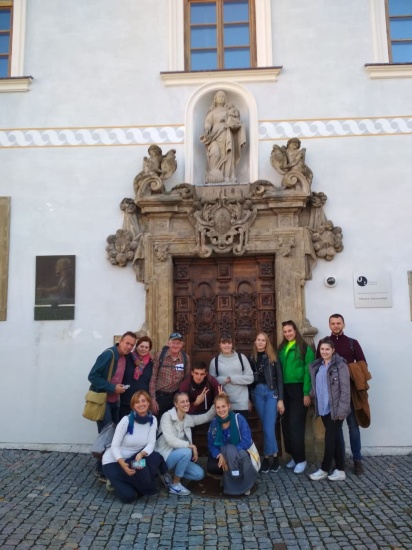 It is also easy to get to other Central European cities such as Vienna, Krakow, Budapest, or Dresden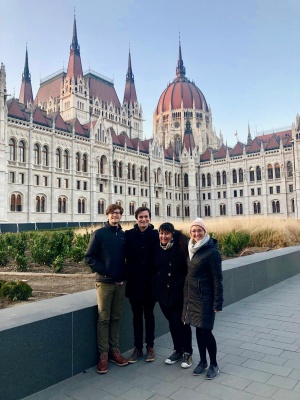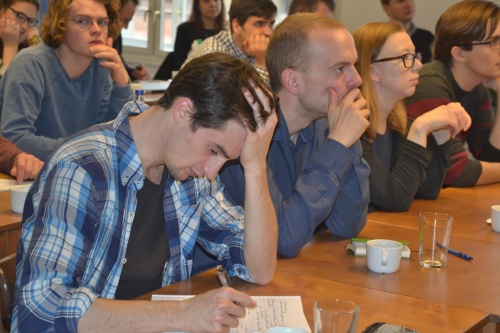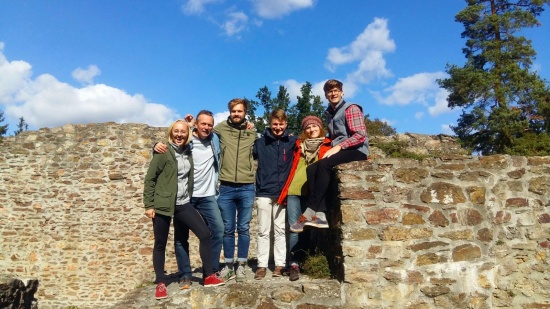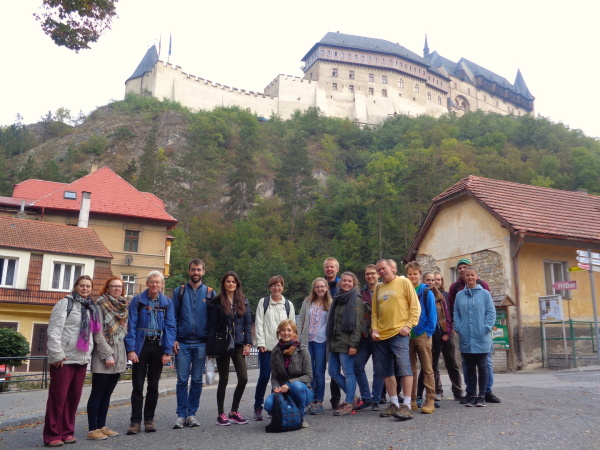 Application procedure
Application procedure – general
The application process is organised centrally for all faculties through the Charles University Erasmus office (the European Office). You can find full details on their website here. Below we give some additional information relating specifically to our Faculty.
Application procedure – summary
As you can see, once you have been nominated by your home university, the next step is to register online. On the basis of the information you give, the system will then automatically generate an Application Form, including the Learning Agreement, which you download, print, and sign, and have it signed and stamped by your Erasmus coordinator so we know you have been nominated by your university. Please send the form to the Office for International Relations at our faculty (see contact details below). You can send it by post or scanned in pdf format as an e-mail attachment. We will confirm it and send it on to the European Office. Our faculty does not require a Transcript of Academic Records from you.
Language requirements
Incoming students must be capable of studying in either English or Czech (or both). We usually offer one or two courses in German, but this is not enough for a full workload. We do not require a language certificate from you, but we expect you to have language skills equivalent to level B2 of the Common European Framework of Reference for Languages.
Learning Agreement
The courses we will offer in the next academic year are not usually published until late July, so when filling in courses on the online registration form the best thing is to fill in courses we are teaching this year. Some courses are offered every year, while others may change, but the overall range of courses will be similar each year. It is also possible to choose courses offered by other faculties but we cannot guarantee 100% that you will be able to take them as they may be full with Erasmus students at that faculty or may clash with courses at the Protestant Theological Faculty. In any case you must choose at least 51% of your courses from the Protestant Theological Faculty. If your home university agrees, it is always possible to change your choice of courses later (for example after you arrive in Prague) and fill out a new Learning Agreement if necessary.
Deadline for applications
The online registration application is usually open from 1 March till 15 June for those registering for the winter semester or the whole year, and again from 1 September till 31 October for those registering for the summer semester. Students coming for the summer semester can also register before 15 June if they need to for any reason.
Academic calendar
For information about the dates of the academic year, see here
Orientation programmes
The Office for International Relations at the Protestant Theological Faculty organises an orientation fortnight, including information about your stay in Prague, excursions to places of interest, and an introductory course to the Czech language, in the 2 weeks before the beginning of the winter semester (usually the last 2 weeks in September). Details will be sent when we receive your application form. There will be a shorter orientation programme before the summer semester.
Accommodation
You will be allocated a place in the University halls of residence if you ask for this in the online application. All rooms are shared between two students. Details, including prices, can be found on the website of Charles University European Office here. More details will be sent to you with the letter of acceptance you receive from the European Office.
Places in the university halls of residence are allocated by Charles University European Office and all questions about this should be addressed to them at erasmus[at]ruk.cuni.cz
Of course if you prefer you can find your own accommodation. Unfortunately there is no university or faculty accommodation agency. There are many commercial agencies which can be found on the internet, but also, unfortunately, a few frauds, so be sensible. Alternatively you could stay in a hostel or other temporary accommodation to start with and look for more permanent accommodation after you arrive.
Visas and health insurance
Information is available here
Further information
You will receive further information from both Charles University European Office and the Protestant Theological Faculty Office for International Relations when they have received your application form. Information is also available on the internet:
If you need to know anything else in the meantime we are of course happy to answer your questions. But to save time first please check the information above and the links we have given to make sure you cannot find the answers there. Otherwise contact:
Office for International Relations
Charles University, Protestant Theological Faculty
Cerna 9, P.O. Box 529,
CZ-11555 Prague 1, Czech Republic
Tel. (+420) 221 988 211 E-mail: intl[at]etf.cuni.cz