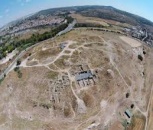 All those interested are invited to take part in the block seminar "Judah in the Shephaleh: Recent Developments in Tel Beth Shemesh", which will be led by Alexandra Wrathall from Tel Aviv University and will take place on Thursday, 21 November from 9:00 to 12:30 in the Small Lecture Hall on the first floor of the Faculty building.
14 November 2019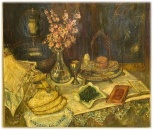 The Institute for Ecumenical Studies, in cooperation with the Protestant Theological Faculty of Charles University, invites you to the 49th seminar for people interested in theology on the theme "Pesach and the Lord's Supper in Interreligious Dialogue".
The lectures and workshops will be led by rabbis and a professor from Israel.
During the seminar we will learn about the Jewish roots of the Lord's Supper and the development of the ritual of the Pesach in Jewish communities. On Friday we are invited to participate in the evening prayer in a synagogue.
The seminar will be held in the large lecture hall on the first floor of the Protestant Theological Faculty, Černá 9, Prague 1. It will start on Friday 22 November at 16:00 and will continue all day on Saturday 23 November.
To register for the seminar or for more information: tkt@etf.cuni.cz
7 November 2019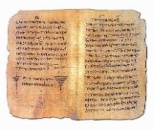 You are all warmly invited to a lecture, followed by discussion, by the visiting professor Dr. James D. Moore from the Humboldt University in Berlin
on the theme "New Aramaic Papyri in the Berlin Museum: Rethinking Persian Period Judean History and Religion"
which will take place on
Tuesday 3 December 2019 at 11:00
in lecture room E (room no. 308 on the third floor)
Language of lecture: English
7 November 2019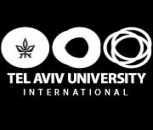 Srdečně zveme na blokový seminář JUDAH IN THE SHEPHELAH: RECENT DEVELOPMENTS IN TEL BETH SHEMESH, jehož hostem bude Alexandra Wrathall z telavivského institutu archeologie. Seminář proběhne ve ČTVRTEK 21. listopadu na ETF UK od 9:00 do 12:30 v posluchárně MP, 1.patro.
informace a kontakt: doc.Filip Čapek Ph.D.
3 November 2019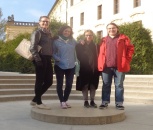 We have new Students' Blog!
16 October 2019